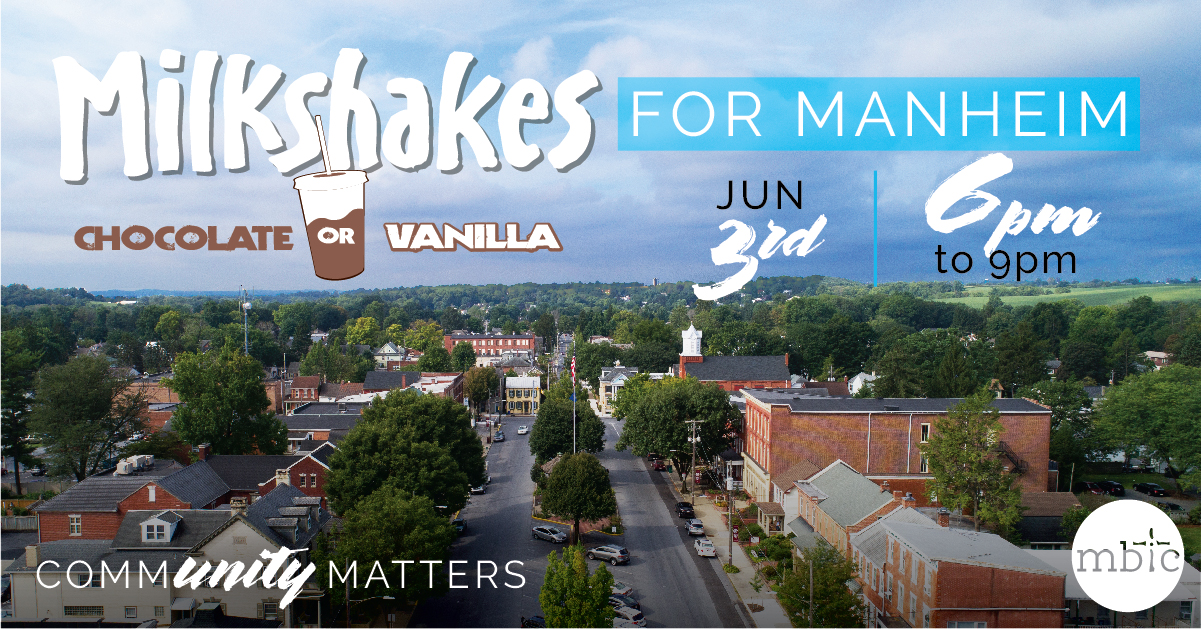 As MBIC reflects on a 110-year milestone of being a part of the Manheim community, we are so grateful and inspired! Our community has shown incredible resilience, innovation, and a willingness to take care of each other as we have faced tragedy, floods, sickness, farm show traffic, victories, defeats, and a pandemic together.
Have a shake on us! Invite your Manheim Central community neighbors.
We want to share a smile & a shake with you! Our famous Farm Show Milkshakes are making an out of season, limited-time appearance.
Get your FREE shake on June 3rd from 6-9pm.
Drive-thru Giveaway (while supplies last)

If you would like to participate in spreading kindness, we will be collecting food or cash donations for the Manheim Central Food Pantry.
#mbicloves
Here to serve!
We are committed to love, serve, and share generously with our neighbors. If you or someone you know needs assistance, please reach out.