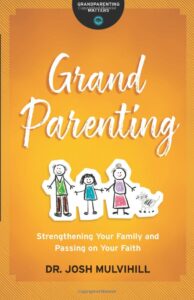 Facilitators: Carl & Eunice Ginder, Curt & Jan Umble, Bill & Julie Melone, Jay & Carol Mylin
Location: Chapel
Time: Sundays | 9:00 – 10:00 am
Many powerful voices are influencing our grandchildren, from those at home and in their schools to those in the world of entertainment and media. "Grand-Parenting" gives you a biblical foundation for investing spiritually in your grandkids, walking you through the principles of influencing them for Christ. Learn how to share quality time with your grandchildren.