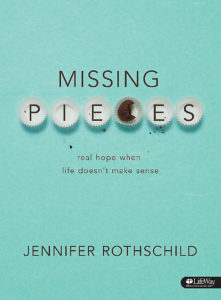 Facilitators: Kay Wenger and Nancy Sprowls
Location: Welcome Center
Time: Tuesdays | 9:30 – 11:00 am
Target group: Any women interested
Does God care? Is He fair? Is He even there? God will reveal Himself and fill in your missing pieces as we take a realistic look at the messy, mysterious uncertainties of faith. 7-session group video study by Jennifer Rothschild.