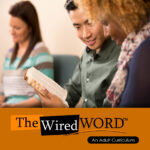 Facilitators: Carl Ginder & Gary Haldeman
Location: Room #103
Time: Sundays | 9:00 – 10:00 am
Target group: Anyone.
The Bible comes alive by relating it to news events happening here and now. You can make a real difference in people's lives, when you analyze current events and discover Scripture in light of that particular event. The class is designed to generate discussions and concludes the lesson by asking God to step into the issue.