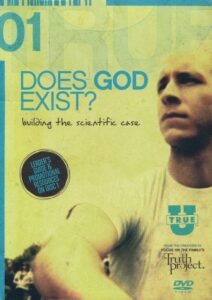 Facilitators: Bill Auer & Glenn Stoltzfus
Location: Room #225
Time: Sundays | 9:00 – 10:00 am
Target group: Anyone.
Can we prove the existence of God, or are we left to grapple in the dark and take blink leaps of faith about what we believe? In TrueU: Does God Exist?, Dr. Stephen Meyer plays a "philosophical survival game" pitting four worldviews against one another in the quest to decide which one gives the best answer.