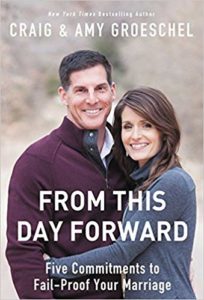 Facilitators: Curt & Jan Umble, Doug & Karen Umble
Location: Welcome Center
Time: Sundays | 9:00 – 10:00 am
Target group: Married couples, Newly-weds, engaged.
The choices you make each and every day determine not only your relationship with God but also the quality of your marriage. The decisions you make today will determine the marriage you will have tomorrow. In this five-session study, you will discover five commitments that will absolutely fail-proof your marriage. If you make these commitments, you'll discover a richer, deeper, more authentic relationship and a more rewarding, more passionate love life than you could have ever imagined.