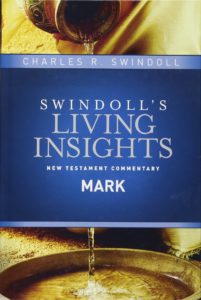 Facilitators: Paul Steinweg & Glen Garman
Location: Chapel
Time: Sundays | 9:00 – 10:00 am
Target group: This is a class especially interesting for new believers, to experience the life of Christ and examples he presents.
Mark's Gospel is fast-paced and action-packed. In this volume, Chuck unpacks both Jesus' story and how Mark wants his readers to see themselves in this story. "From beginning to end, we will see the Master preparing His disciples and then propelling them forward to encounter challenges they felt ill-prepared to meet.