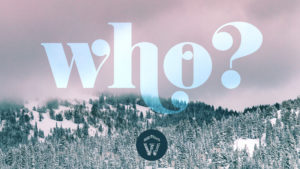 Friday, February 15 | 6pm
Drop-off at the Warehouse (please eat supper before you come)
Monday, February 18 | 2pm
Pick-up at the Warehouse
A retreat is an opportunity to pivot our lives through a healthy interruption of our routine.  Getting out of our daily patterns and familiar surroundings it is a time we can find some rest, invest in new relationships and enjoy refreshment for our lives.  My hope for this time is that we might open our minds, hearts and lives to how God might be prompting and directing us in our spiritual passage. May this be a time for us to become more fully human; refreshed and renewed that we might bring greater glory to God. Every year we invite a guest speaker to join us.  This year, we are welcoming Nick Ressler.
Talk Summary:
We all have questions. Questions about the future, questions about love, questions about pain, questions about family. Our questions often highlight what we're focused on … what's important to us. Jesus had questions too. In fact, one of his favorite things was to ask questions – to highlight what is important to Him. Let's look at the questions Jesus asks and then see where our questions weave together with Jesus hope for our lives.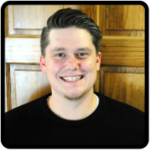 Guest Speaker: Nick Ressler
Executive Director of Kenbrook Bible Camp
Nick Ressler is a BIC Pastor who serves as the Executive Director at Kenbrook Bible Camp. He is married to Carissa (an MBIC grad!) and they have two beautiful children – Elias (3) and Journei (8 mo). They live in Lebanon, Pa and are very passionate about helping youth and young adults find a passion for Jesus.
Camp: Camp Hebron- This camp is only 1 hour away, just northwest of Harrisburg. It offers great facilities, sweet hiking trail and lookout up Peter's Mountain.
What to Bring: Yes it snows; yes it is cold; yes there's a gym; yes you need a sleeping bag! Yes you should bring a bible! And, yes, you will be asked to take shower!
Who's invited: Grades 9-12.  We are asking all students to attend at least two Monday Nights or Sunday Schools before attending this group trip.
What's Not invited: This is a spiritual retreat for all of us, we strongly encourage you not to bring your cell phones. If you do, we will ask you to keep them in your cabins. Leaders will have cell phones if you need to call your parents.