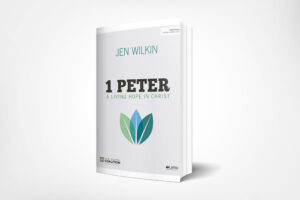 Facilitators: Carol Mylin & Leslie Spurrier
Location: Room 225 (Large Faith Formation Room)
Time: Wednesdays | 6:30 – 8:00 pm
Target group: Any women interested.
In 1 Peter, a man of faith and flaws and eyewitness to the life of Christ challenges us to look beyond our current circumstances to a future inheritance. Key themes of humility, submission, and identity in Christ guide the video teaching study. 9 sessions.