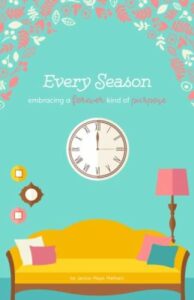 Facilitators: Kay Wenger & Nancy Sprowls
Location: Welcome Center
Time: Tuesdays | 9:30 – 11:00 am
Target group: Any women interested
Have you entered a new season of life? Has your life taken an unexpected turn? Each stage and change of life brings questions of our life's purpose. This Stonecroft Bible Study will guide you in understanding your overarching, God-ordained life purpose and help you live it out, whatever your stage of life.  6 sessions, no homework.