MBIC Preschool is here to help children grow socially, mentally, physically and emotionally within a Christian environment.
MBIC Preschool Mission
Our Preschool program strives to build a strong academic foundation, teach biblical truth, nurture confidence, cultivate social/emotional relationships, and provide opportunities that inspire curiosity and love of learning.
Preschool registrations for the 2021-2022 school year open on February 1, 2021.
Two Year-old Class
Children must be 2 years old by August 31. 
Preschool Classes
Children must be 3 years old by August 31. 
Pre-Kindergarten Classes
Children must be 4 years old by August 31 and preparing for Kindergarten the following year.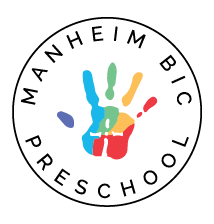 Upcoming Events
There are no events to show.
In addition to building a solid academic foundation, the agenda for all classes includes:
free play and recess (outdoors weather permitting)
bible classes
stories
singing
art projects
science
nature experiences
cognitive games
fine motor & gross motor
Field trips are also included to broaden the children's awareness of the world around them.