MBIC Pre-School is here to help children grow socially, mentally, physically and emotionally within a Christian environment.
MBIC Preschool Mission
Our Pre-School program strives to build a strong academic foundation, foster a positive self image, and provide opportunities that inspire curiosity and love of learning.
We will aid your child in adjusting to a group dynamic — helping them learn to feel comfortable with the sharing, the discipline, and the frustrations which group learning experiences can offer. We will also provide guidance toward seeing group relationships as potential joy. These goals will help your child develop a happy attitude toward school.
Pre-Kindergarten Classes
Children must be 4 years old by August 31 and preparing for Kindergarten the following year.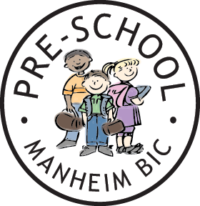 Upcoming Events
February 23, 2020
2:00 pm – 4:00 pm
In addition to building a solid academic foundation, the agenda for all classes includes:
free play and recess (outdoors weather permitting)
stories
art projects
science
nature experiences
cognitive games
fine motor & gross motor
Field trips are also included to broaden the children's awareness of the world around them.