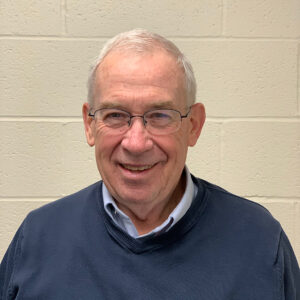 Pastor Vern Bosserman
Interim Teaching Pastor
Greetings to the Brethren in Christ Church gathered at Manheim. My name is Vernon Bosserman (please just call me Pastor Vern). I will be serving as Interim Teaching Pastor with you for the next while. I am excited and very hopeful for what God has in store for as we share church-life together in coming weeks.
My wife Meredith and I have been married 47 years come March of this year. We have four grown daughters who are all married and nine grandchildren.
I have pastored three BIC churches over a period of 40 years until my retirement from full time placements in 2016. The first of these was in Hamilton, Ontario, Canada then Cleona in Lebanon County and then was the founding pastor of new BIC church in Harrisburg and served there for 23 years. Since retirement I have had multiple speaking engagements as well as a long term Sr. Pastor interim at the Elizabethtown BIC church.
I look forward to our time together here. In the words of the Apostle Paul my passion is to "Preach the word; be prepared in season and out of season; correct, rebuke and encourage – with great patience and careful instruction."
Please, come and introduce yourself and let's get to know one another.
Pastor Vern