Dear Church family,
On behalf of the Leadership Board/Pastoral Search Team here is an update on our pastoral search.
As you know Leadership Board, under the guidance of Bishop Bryan Hoke began first interviews with candidates last October. We then narrowed down our candidate list and invited those, along with their spouse, for a second interview.
After those interviews, we then determined to move forward in the process with one candidate. This candidate then interviewed with key staff persons from our church. Once LB had their final discussions, we decided to offer the position to the candidate and that candidate has accepted the invitation.
And it is my pleasure to announce our next Lead Pastor, Bryce Taylor.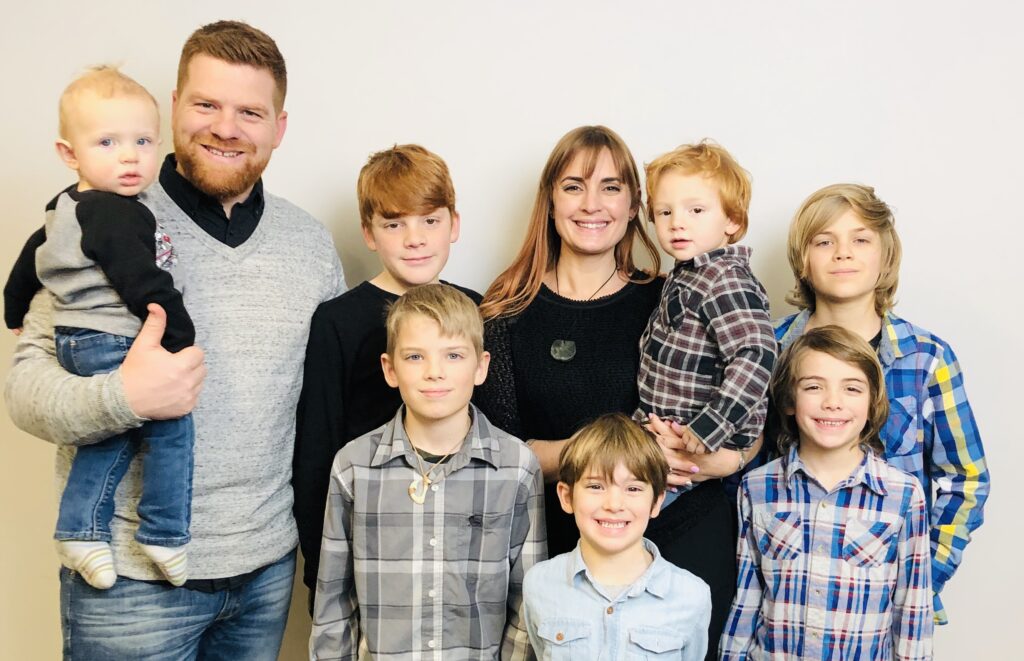 Bryce and his wife Christina along with their 7 boys reside in the Manheim area. He was born in Sydney, Australia and spent his first 21 years in New Zealand.  He is currently VP of Operations at Binkley and Hurst and has served in multiple ministry and pastoral roles, including young adult pastor at the Worship Center in Lancaster.
Our deepest thanks to our pastors and staff, as well as Pastor Vern, for helping to lead our church through this interim time. I also want to thank our Leadership Board members for the countless hours they gave to our search team. And of course a huge thanks to you, our church family, for your constant prayer and dedication to unity during this time. But most of all our greatest thanks go to our Heavenly Father who has strengthened, guided, protected and provided during our pastoral search and interim time.
Leadership Board asks that you continue to pray for unity, peace, and wisdom as through this interim and transitional time.
Thank you,
Lisa McCoy, Leadership Board Chair